Automatic Meat machines and meat nuggets machines
Automatic Meat Patty Machine is ideal meat or vegetables patty molding equipment for making hamburger meat patty so on food,our machines like mea mincer ,meat mixer could be processing the meat before nuggest shaping so on production.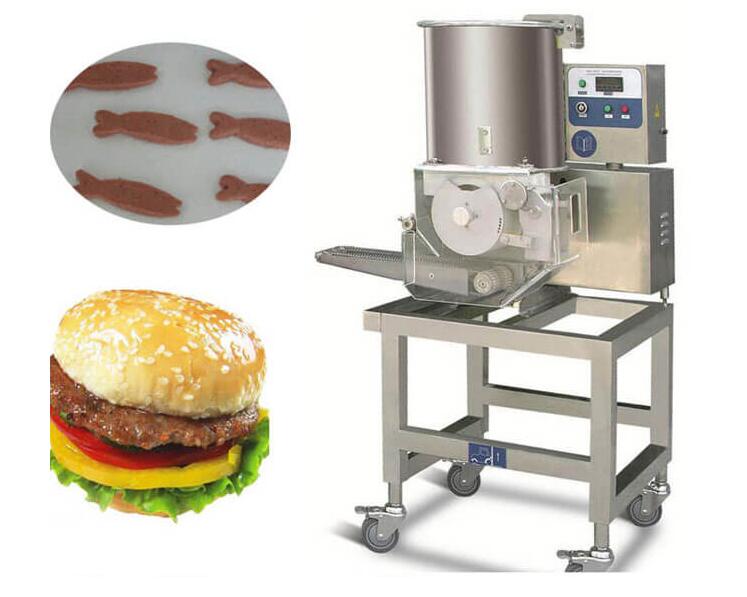 Features of Burger Patty Making Machine
1. Complete the processes of meat stuffing filling, molding, tagging(optional) and discharging automatically.
2. Can be equipped with different molds to produce different shapes of the meat patty, such as round, square, oval, triangle, heart-shaped and other special shapes.
3. Easy for replacing the mold.
4. It can make kinds of meat patties, such as hamburger patty, chicken pie, fish pie, potato pie, etc.
5. The whole machine body is made of stainless steel and NSF material.
6. Easy to operate, convenient to clean.
7. High capacity, thickness adjustable.